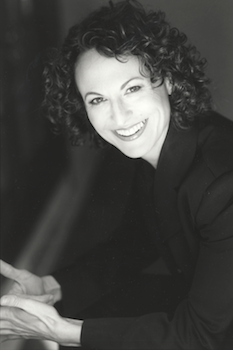 Nuanced performances characterize the work of Rachel Harms. Her deft hand as a storyteller and her extraordinary communication skills with adult and child actors have enhanced her international profile and placed her in demand for spot work worldwide.
A four-time Emmy Award winner for her original Sesame Street films, Harms brings the same soulful, humanistic approach to her work as a commercial director. Whether the content is serious, quirky or whimsical, she finds the heart of the matter and delivers it to the screen, creating acclaimed campaigns for Southwest Airlines, ExxonMobil, Tide, Wells Fargo, Pillsbury and Quaker Oats among many others. Her timeless Folgers spot, "A Dancer's Morning" is considered to be one of the brand's most successful ads in P&G history.
A native of Berkeley, California, Harms is the daughter of an abstract expressionist painter and a renowned early childhood educator. She graduated with honors from NYU Tisch School of the Arts and founded The Rachel Harms Dance Company in New York City at age 21, serving as choreographer, artistic director and lead dancer for over a decade. The Rachel Harms Dance Company toured nationally, receiving numerous awards from the National Endowment for the Arts, The New York State Council on the Arts, and many foundations. Harms' works have been commissioned and performed by ballet and modern dance companies across the United States.
An avid figure skating and ballroom dance fan; during important trials and competitions you will often find Harms in the stands. She is also an animal lover, a travel enthusiast and a fabulous cake baker.